A Vision for the Future in Today's World
Electric vehicles represent one of today's most dynamic and growing trends. EVs today go beyond moving people and goods from A to B—they're the epicenter of one of the most impactful market segments in the history of mobility. EVs give us innovative new ways to think about all aspects of transportation—from convenience, to safety, to environmental impact. Consumers, businesses, and governments are changing their lifestyles, perceptions, priorities, and regulations when it comes to mobility and sustainability. The evolving industries we serve are presenting opportunities that we could not have imagined 10 years ago.
It All Starts With Safety
Safety is our top priority. That's why our vehicles are engineered for enhanced safety from start to finish.
GEMs exceed low-speed vehicle (LSV) safety regulations with street-grade tires, three-point seatbelts, turn signals, side mirrors, automotive rear drum brakes, a roof-crush SAE certification, a back-up camera, and low speeds—enhancing safety for both drivers and pedestrians alike. Taylor-Dunn's high visibility, low step height, emergency power cutoff, loading stability, hydraulic systems, and low speeds are intentionally built to reduce safety-related injuries. Tiger's anti-rollover technology, programmable speed limiting, high visibility lights, safety seat belts, smart direction control, on-board diagnostics, and electronic shift inhibiting help improve tarmac safety in the ground support industry.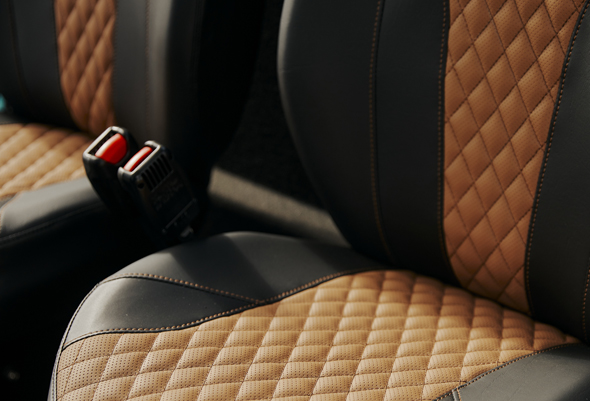 Our best-in-class tenured and passionate team, manufacturing processes, and safety standards at our plant in Anaheim, CA are how we deliver top-quality vehicles to our customers. When well-maintained, our vehicles have an average service lifespan of 10+ years.
Taylor-Dunn and Tiger vehicles feature 100% steel frames for tough and dependable durability and common parts for easy serviceability. All our vehicles are ergonomically designed with comfortable seats and spacious cabs—providing an unmatched riding experience for people of many shapes and sizes. Tiger and Taylor-Dunn's fully integrated battery management systems work with the entire vehicle to maximize longevity. GEM is a premium over-the-road electric vehicle with automotive brakes, suspension, framing, and tires engineered for on-road driving—unlike golf cart alternatives. Additionally, GEM's seven work packages, 20 rear configurations, and impressive payload and people capacity (more than any other LSV) prove it a smarter alternative to vans and trucks in many industries and applications.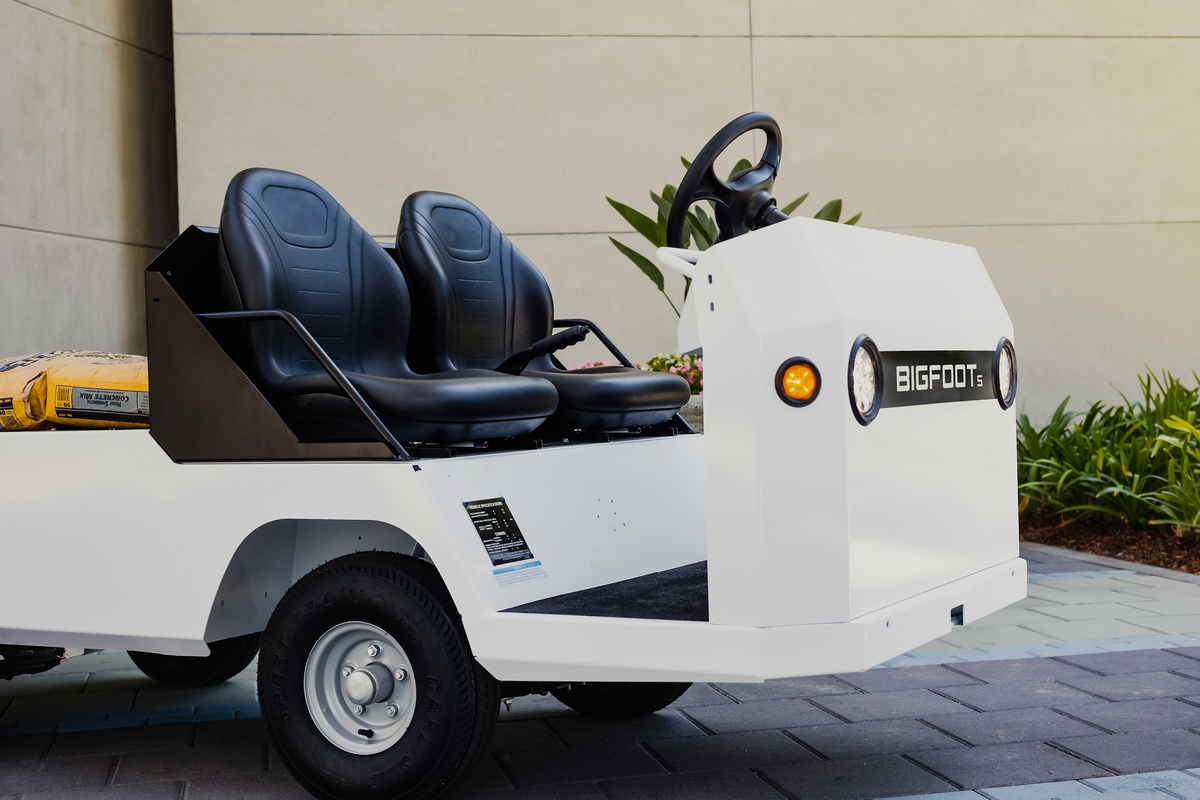 Not all electric vehicles are created equal. We engineer EVs that knock down barriers to adoption and help to solve the major concerns in transportation today.
The biggest barrier to EV adoption is the perceived need for significant infrastructure investments. Our flexible charging options don't require infrastructure overhauls or specialty equipment—GEMs and Taylor-Dunns can be charged using the same outlet you use to charge your smartphone, and Tigers can be charged using the same outlet as an electric car.
Consumers, businesses, and governments need vehicles powered by technology they can count on. For a smarter, safer vehicle, our integrated Li-Ion battery management system works with the entire vehicle to maximize longevity by accurately monitoring changing profiles. There are six main types of lithium batteries, and each is different. For our vehicles, we've chosen LiFePO4 lithium batteries because they're the most stable, safe, long-lasting type of lithium battery.
With "zero emissions zones" and greenhouse gas mandates becoming commonplace in cities and airports worldwide—the demand for eco-friendly vehicles is greater than ever before. With zero carbon emissions, less maintenance, cost savings, and flexible charging, it's no wonder GEM, Taylor-Dunn, and Tiger are replacing cars, trucks, and tractors.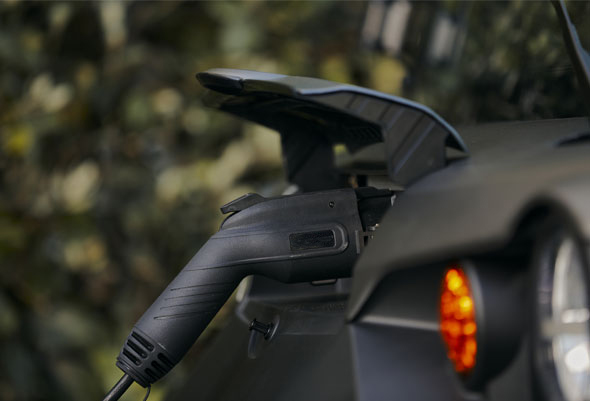 The Brands That Bring Our Vision to Life
No matter the application, Waev vehicles get the job done safely, efficiently, and sustainably.
GEM
The established leader in the EV LSV space for more than 20 years.
Taylor-Dunn
70+ years of providing trusted industrial vehicles to the market.
Tiger
Towing cargo, baggage, parcel, and other equipment in ground support applications since 1981.