Over 70 Years Strong and Just Getting Started
All-New Lithium-Ion Tiger and Taylor-Dunn Vehicles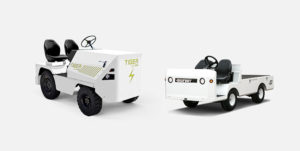 Waev Inc. launches the all-new, fully electric, lithium-ion-powered Tiger tow tractors and Taylor-Dunn Bigfoot utility vehicles— unlocking significantly lower total cost of ownership, zero emissions, industry-first safety features and limited maintenance.
Waev Purchases GEM, Taylor-Dunn, and Tiger


Waev Inc. purchases the GEM, Taylor-Dunn, and Tiger businesses from Polaris Inc. Founded by five former Polaris leaders, Waev strategically places GEM and Taylor-Dunn at the forefront of the business.
Polaris Industries Acquires Taylor-Dunn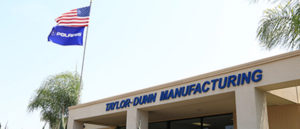 Taylor-Dunn joins GEM, Goupil, Aixam and ORV commercial vehicles as a wholly-owned subsidiary of Polaris, as an adjacent market extension.
Taylor-Dunn Expands Product Lineup with Bigfoot Models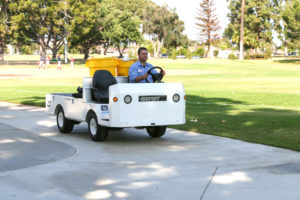 Aptly branded, the 36- and 48-volt AC-powered Bigfoot sported a longer operator's compartment, significantly improved legroom, and more comfortable ergonomics. In 2015 and 2016, Taylor-Dunn also launched the Bigfoot XL and Bigfoot 3000. These larger versions of Bigfoot enabled more towing and payload capacity and were huge advancements for the Taylor-Dunn lineup.
Polaris Industries Acquires GEM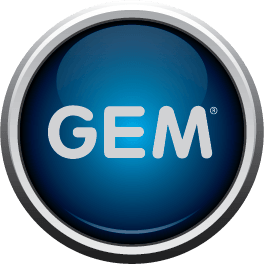 GEM was acquired by Polaris Industries—marking a pivotal point in its history. Polaris would use GEM as one of the centerpieces of its Work & Transportation division combining Polaris' strength in product innovation with the market leading electric LSV brand. GEM production was moved to Milford, IA.
GEM Growth
GEM reached major milestones from 2000 – 2006. During this time period, new models were being made at a rapid pace. Some of these models include the e4, eL XD and the e6 — all of which are still sold today. A 2005 redesign included front disc brakes and digital driver information display. In 2006, GEM vehicles were used for transportation at the G8 Summit in St. Petersburg Russia.
Daimler Chrysler Corporation Purchases GEM

After only two years in the market, GEM was acquired by Daimler Chrysler. With its vast dealer network and production scale, GEM became the LSV market leader producing more than 45,000 cars.
First 48-Volt Gem Vehicle Made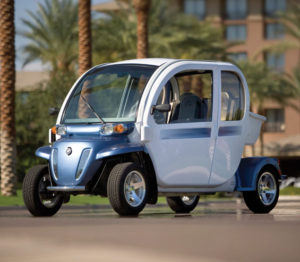 Now operating under the name General Electric Motorcars (GEM) in Fargo, ND, the company manufactured the first US-manufactured NEV (neighborhood electric vehicle). Engineered for both street and turf use, the original GEM vision was to fill a space in the market between a golf cart and a full-size automobile. GEM would benefit from the new NHTSA motor vehicle class designation of low-speed vehicles (LSV) which allowed GEMs to be driven on roads with up to 35 mph (50 km/h) posted speed limits.
GEM Founded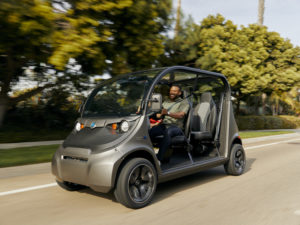 In 1992 a group of former General Motors engineers see a need for a new kind of vehicle for the modern world and start the company "Trans2" to solve this challenge. This company would evolve into an industry leader we all know and love — GEM.
Goodwin's Purchases Taylor-Dunn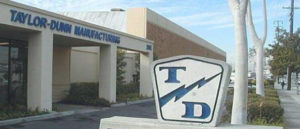 Arthur Goodwin introduced lean manufacturing, a "just-in-time" method. He also expanded upon the product line, brought in a German built precision laser cutter and an engineering software to allow for rapid prototyping of engineered drawings for the highly customized vehicles, all of which are still used today.
New Commercial Solutions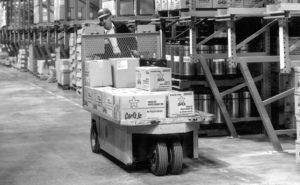 Taylor-Dunn leaves the golf cart industry to focus on commercial markets including manufacturing, universities, airports and more.
Tiger Tow Tractors is Founded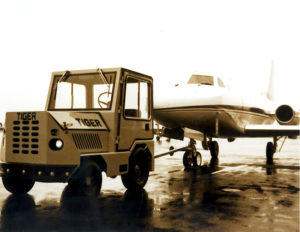 Since 1981, Tiger heavy-duty tow tractors have been towing cargo, baggage, parcel, and other equipment in ground support applications across the world.
Introduction of The E-450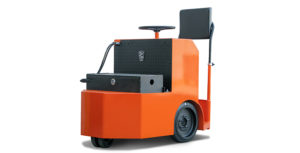 At the time, this stand-up tow tractor reinvented vehicle maneuverability for safer operation in narrow aisle towing applications, such as the warehouse or manufacturing facility.
Taylor-Dunn Makes Its Television Debut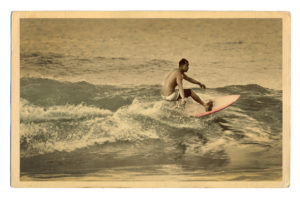 Taylor-Dunn appears on the silver screen for the first time in "Hawaii 5-0" and continues to share starring roles in the sports and entertainment world today.
Fred Dunn Joined Taylor-Dunn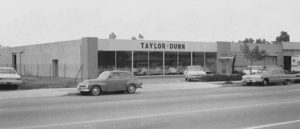 Fred Dunn, Mr. Taylor's son-in-law, joined the business in 1951, and several years later the company changed its name to Taylor-Dunn Manufacturing Company. Before long, the company began making and selling vehicles to hundreds of ranchers and nurseries from San Diego to Simi Valley.
R.D. Taylor Sr. Started Taylor Shop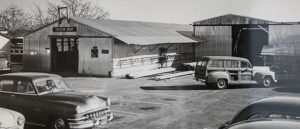 Mr. Taylor initially built a small electric-powered cart for personal use in his poultry supply business. After receiving inquiries from other ranchers about the little cart, he decided to build a few for friends and neighbors. The year was 1949, and the business was named the "Taylor Shop".
Looking for the Latest and Greatest?